MENURY Guest Registration
Free digital guest registration for your restaurant
MENURY offers a dynamic, legally compliant corona registration, together with your digital menu in a QR code. You determine which data you collect.
Preview Demo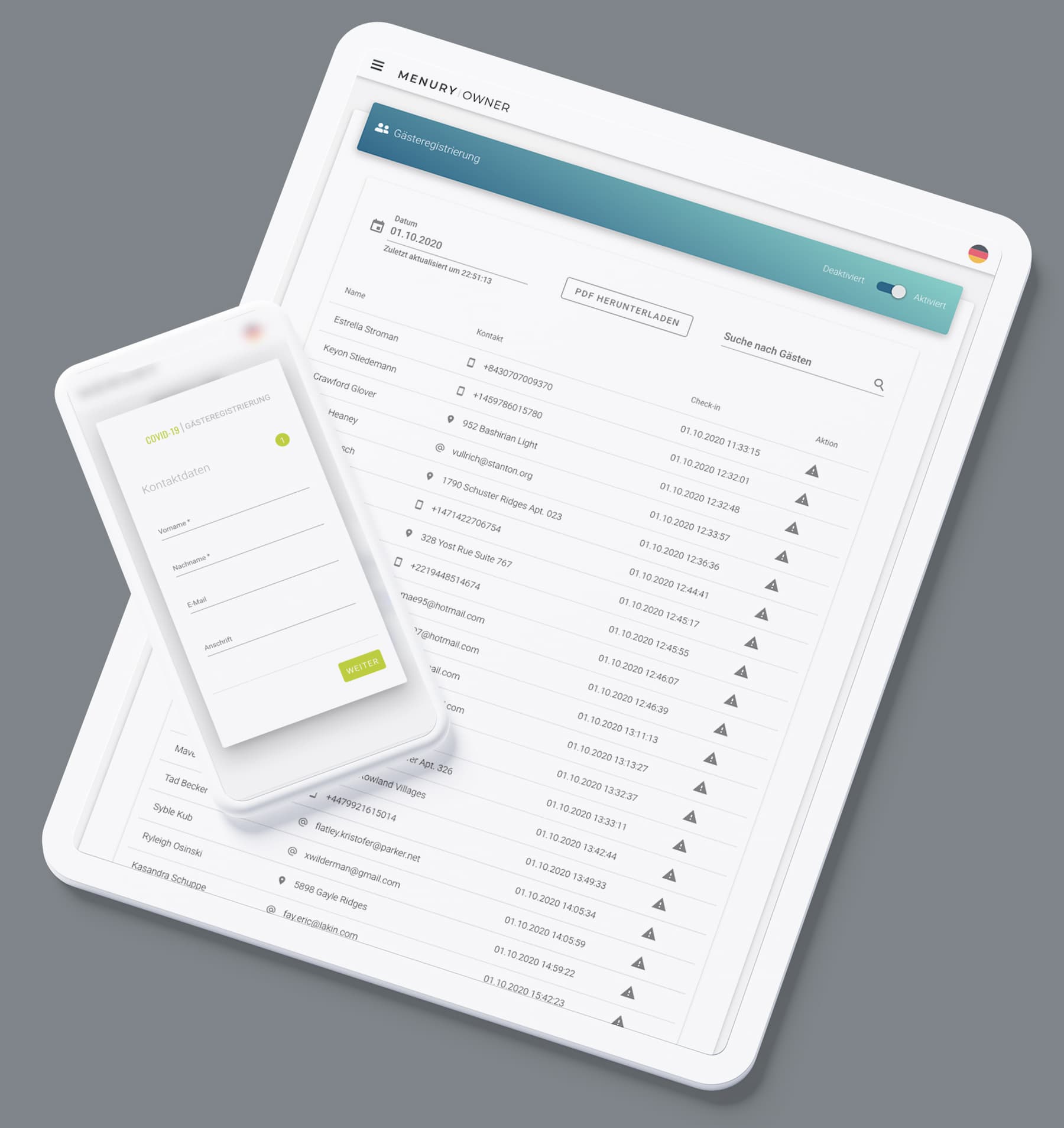 Legally secure

meets all requirements

in a QR Code

together with your digital menu

Export

the guest list as PDF
Corona Guest Registration
One QR-Code for the menu & guest registration
Dynamic
Unfortunately, every federal state / country has different requirements as to which data must be collected. With us, you have complete flexibility - you determine with one click which data is collected.
Legally secure
You can easily export the daily guest list as a PDF with one click. The guest list is accepted by all health authorities without exception.
Plausibility check
As a restaurant owner, you are obliged to check the entries made by your guests. We use an integrated check to review the entries made by your guests in advance. Incorrect information no longer has a chance. Our database is growing every day.
Free of charge
WWe at MENURY have focused on the digital menu and are still at the beginning of our project. Therefore we offer MENURY permanently free of charge - without the small print.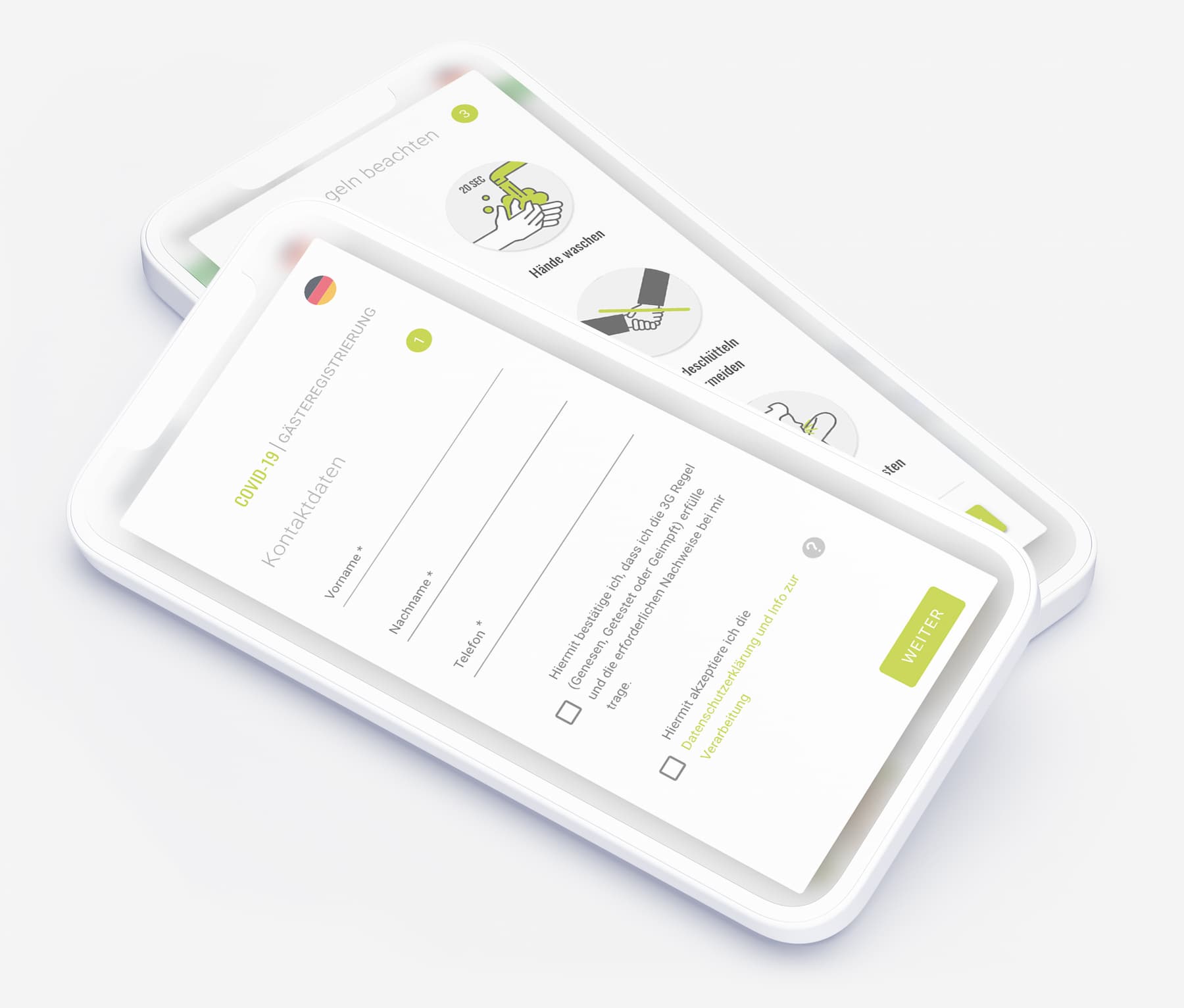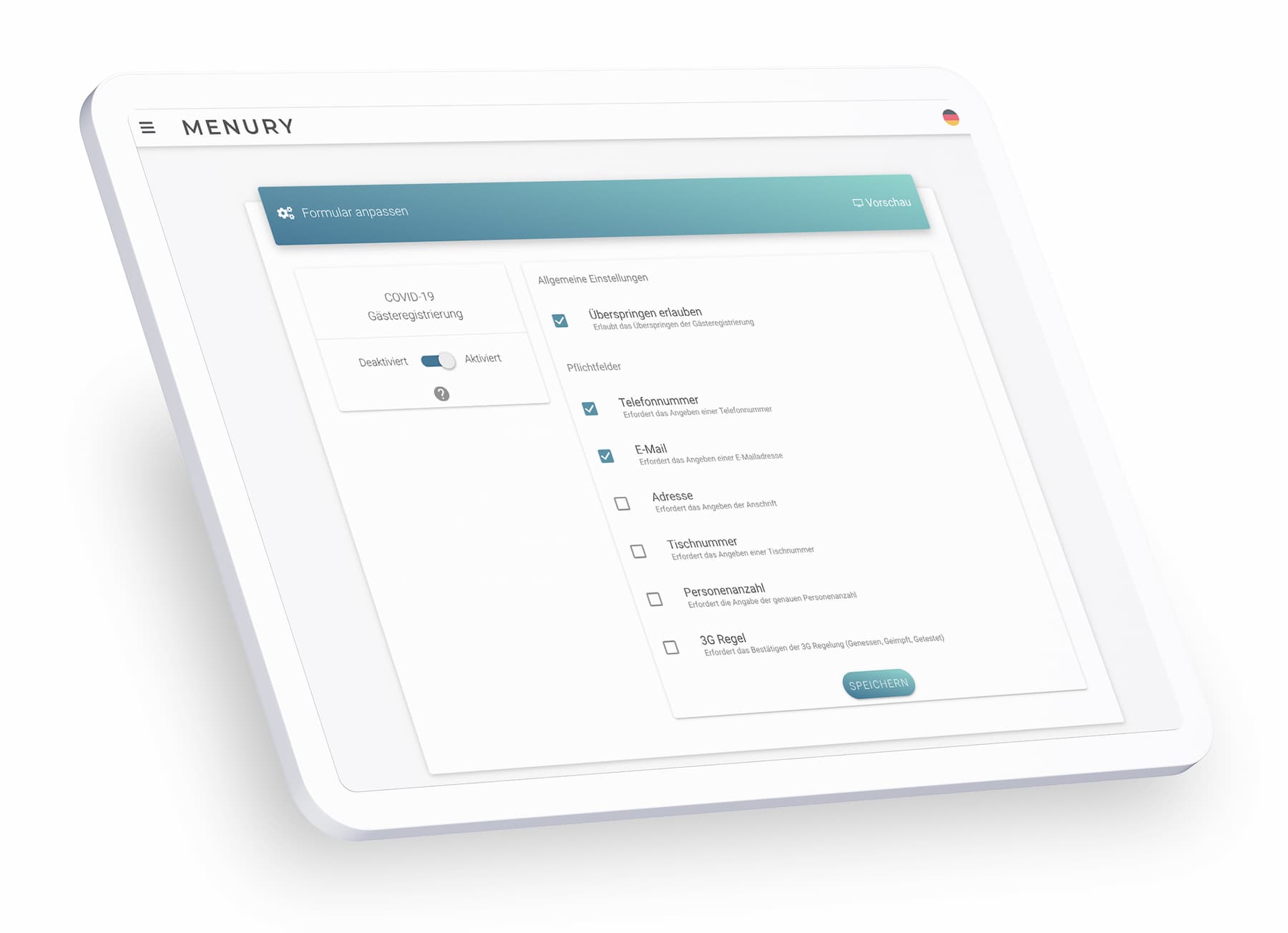 Settings
Dynamic COVID Guest Registration
Adjust the form legally compliant to the requirements of your country

You can easily collect the data required by your country or federal state. If something should change in the specifications, you can adjust the registration form at any time in the restaurant portal.

You determine which input fields are mandatory. In addition to the telephone number and E-Mail address, you can also choose the address, the number of people, and the table number.
Create safe & reliable guest lists
MENURY is very easy and clear to use. All entries are displayed in the form of a list with all the details. The restaurant portal is optimized for all devices and therefore accessible via smartphone, tablet and computer.
If our system detects an incorrect entry, it will be highlighted. Furthermore, the guest is requested to submit the entries truthfully.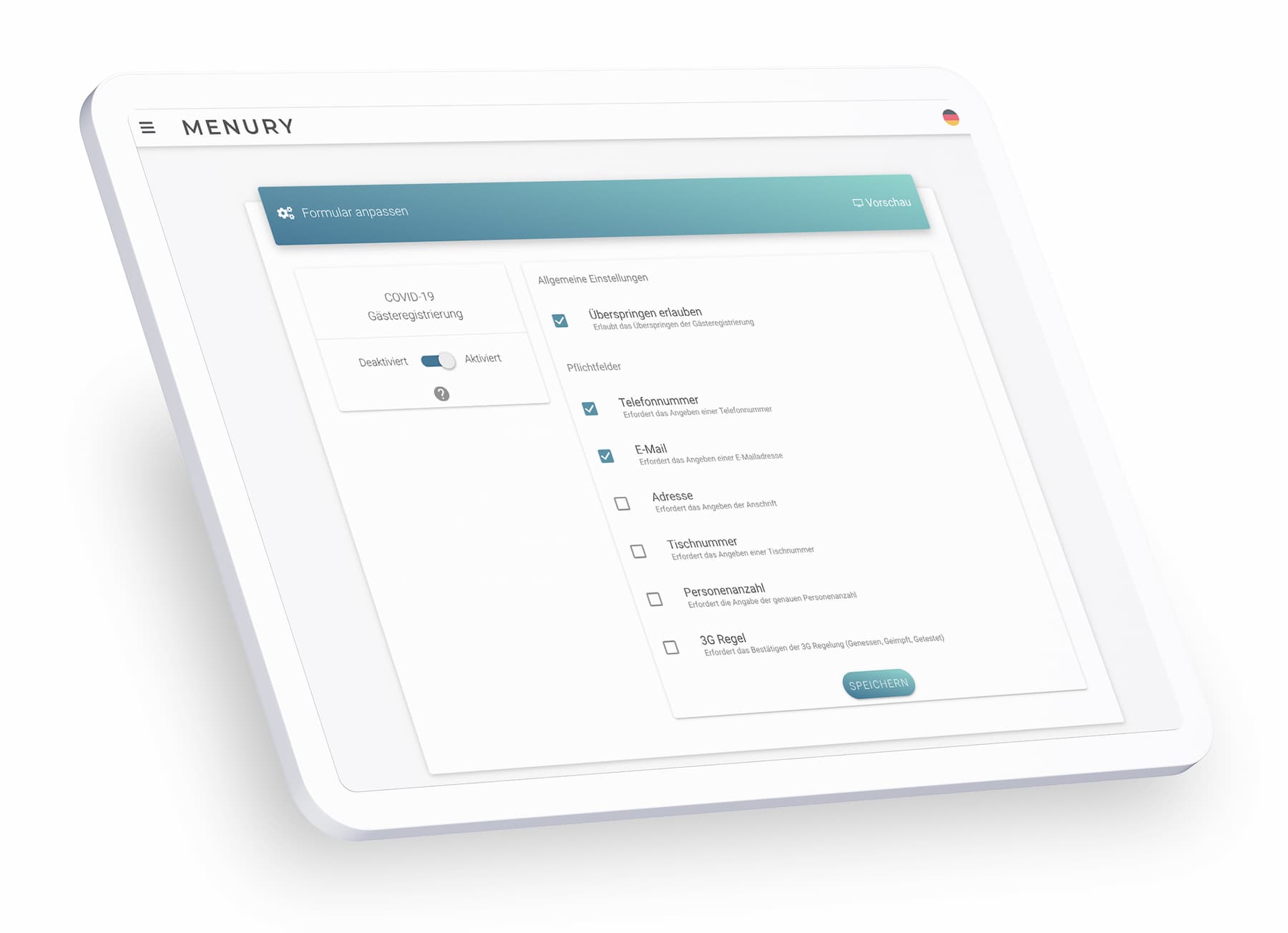 Check-In & Check-Out
We record all information precisely.
In addition to the mandatory fields you have specified, we also record the time of check-in. After the visit, your guest will check out again and both times will be added to the data record.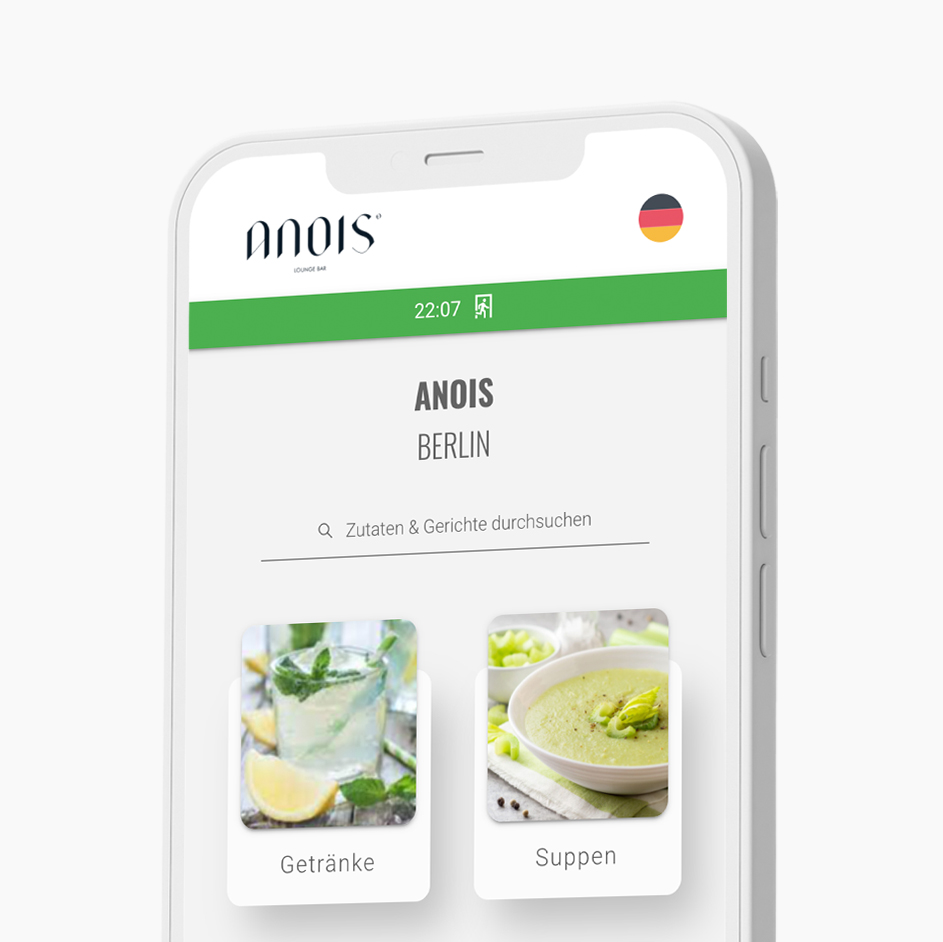 Get started now for free
MENURY will remain permanently free of charge. You do not take any risks and you are welcome to test our system as you wish. At menury.com you can find more information about our innovative digital menu, which we also offer in 7 languages.
We have more to offer
more features of MENURY