MENURY Menu Generator
Menu Generator - Design your menu online
Create menu in the restaurant portal - Choose Design - Download PDF
Get started for free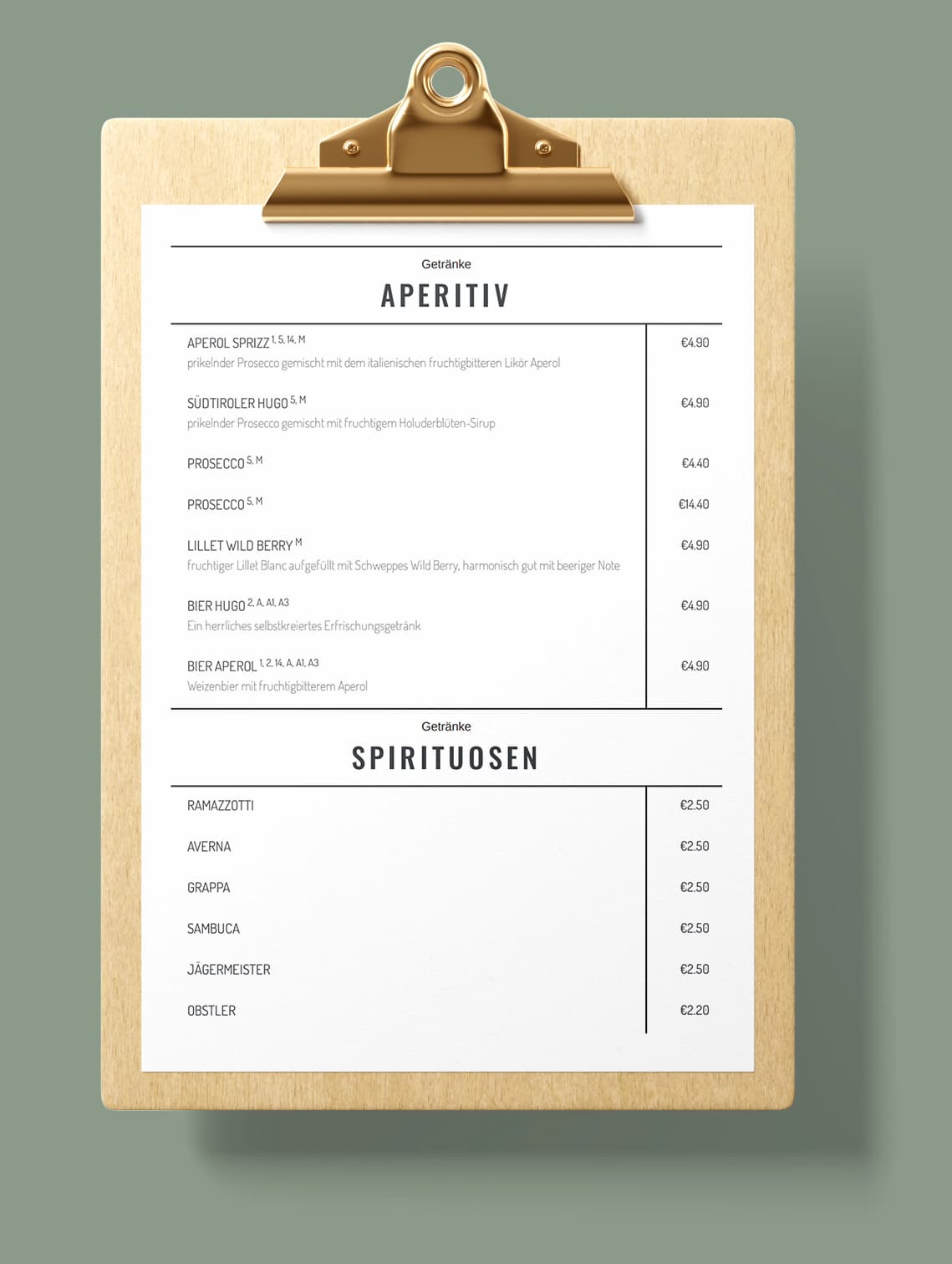 Create menu

Add dishes & drinks

Design menu

Choose your favorite design

Menu as a PDF

Download in 7 languages
Getting started
4 easy steps to your new Menu
1. Create menu
Create categories (starters, drinks etc.) and add dishes & drinks
2. Select design
Choose your favorite design. We add lots of new designs on a regular basis.
3. Select categories
Determine which categories you want to export. Alternatively, select all and get a PDF with all categories.
4. Select language
Choose between 7 languages. We take care of the translation - carried out by absolute experts.
Step 1
Create categories, dishes & drinks
After logging in, you can create your menu in the Restaurant Portal. First create categories and assign dishes & drinks to them.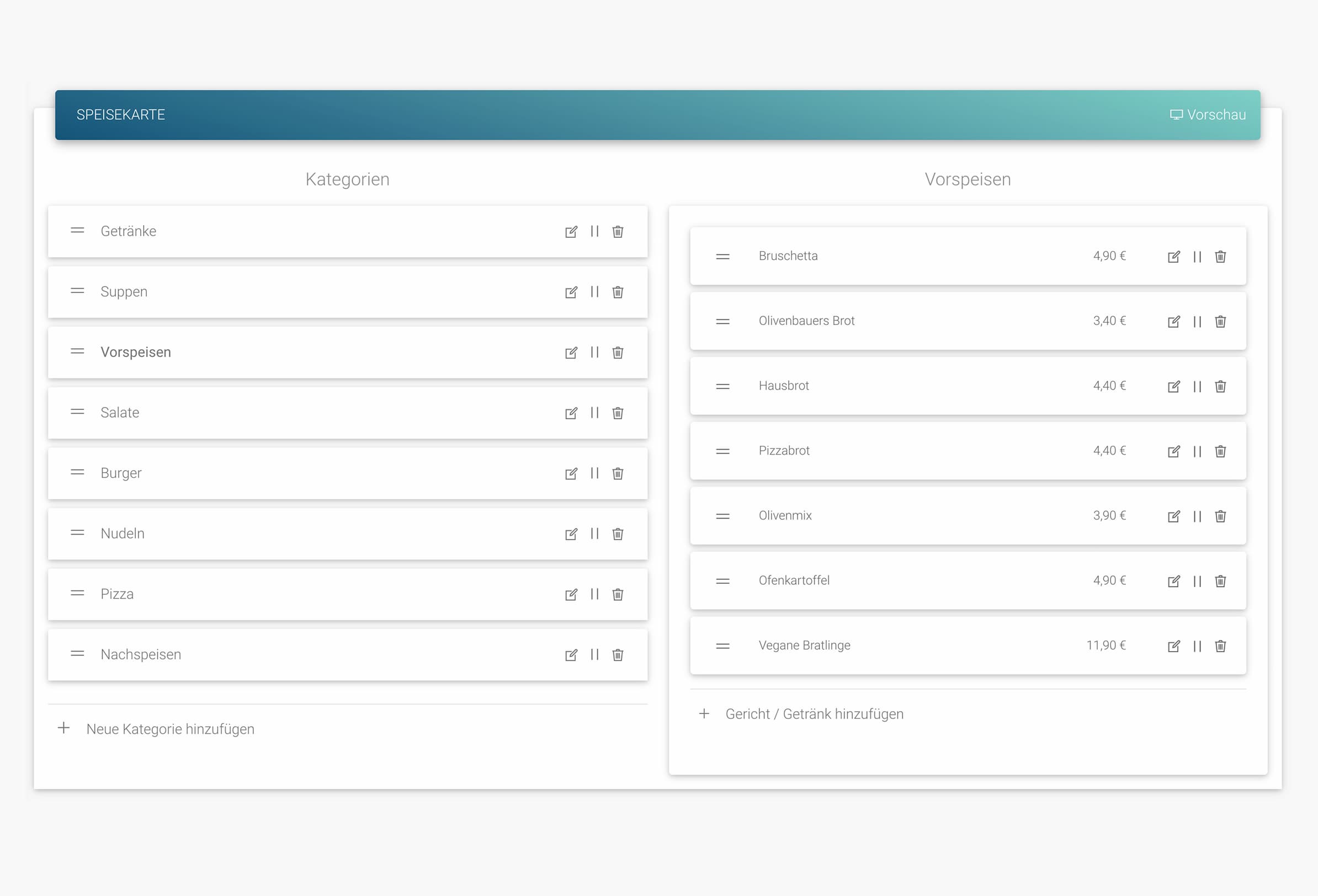 Step 2
Select Design
As soon as you have created your menu, select your favorite design in the next step. The templates are regularly updated with new designs.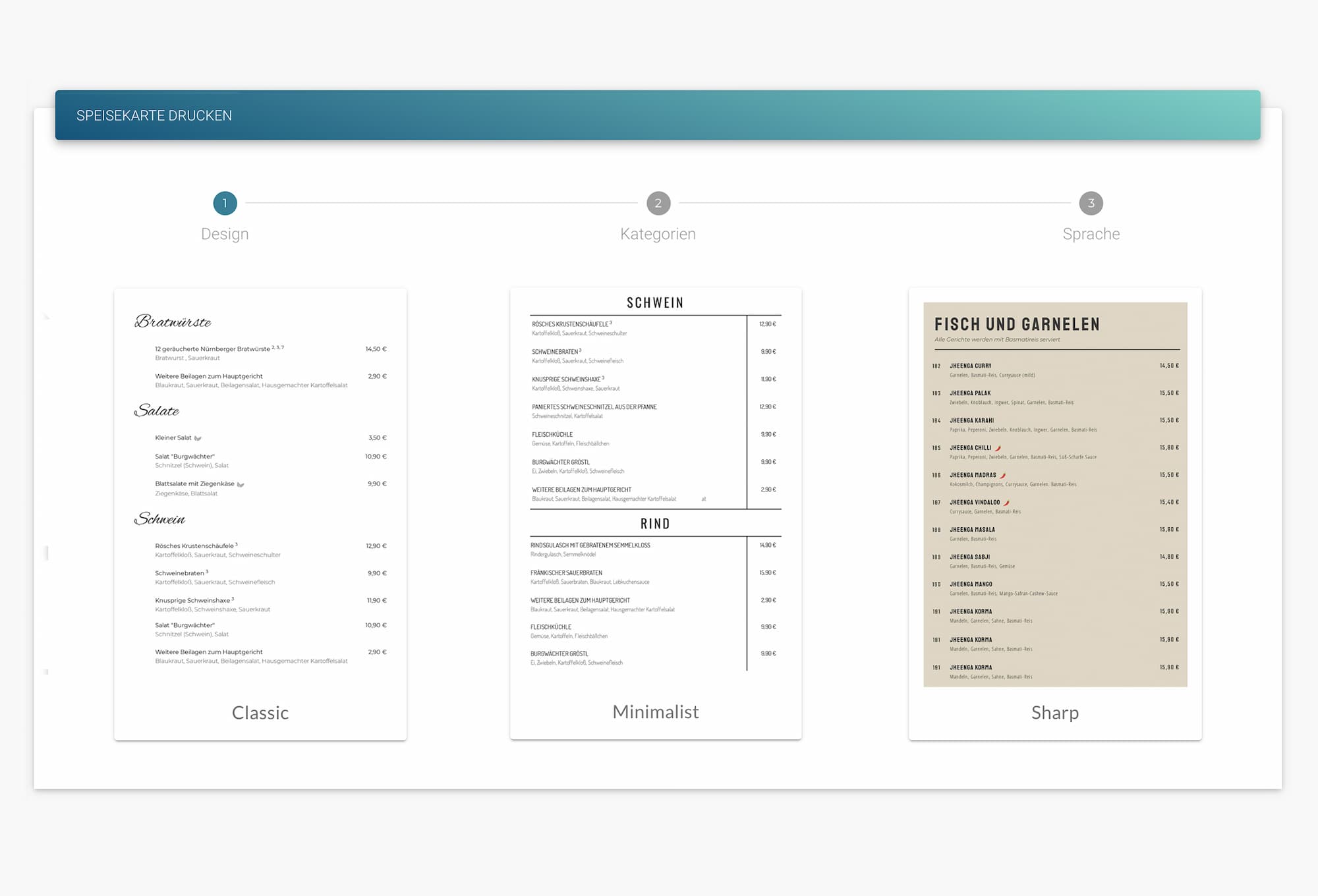 Step 3
Select categories to export
Now all you have to do is select which categories you want to download or print.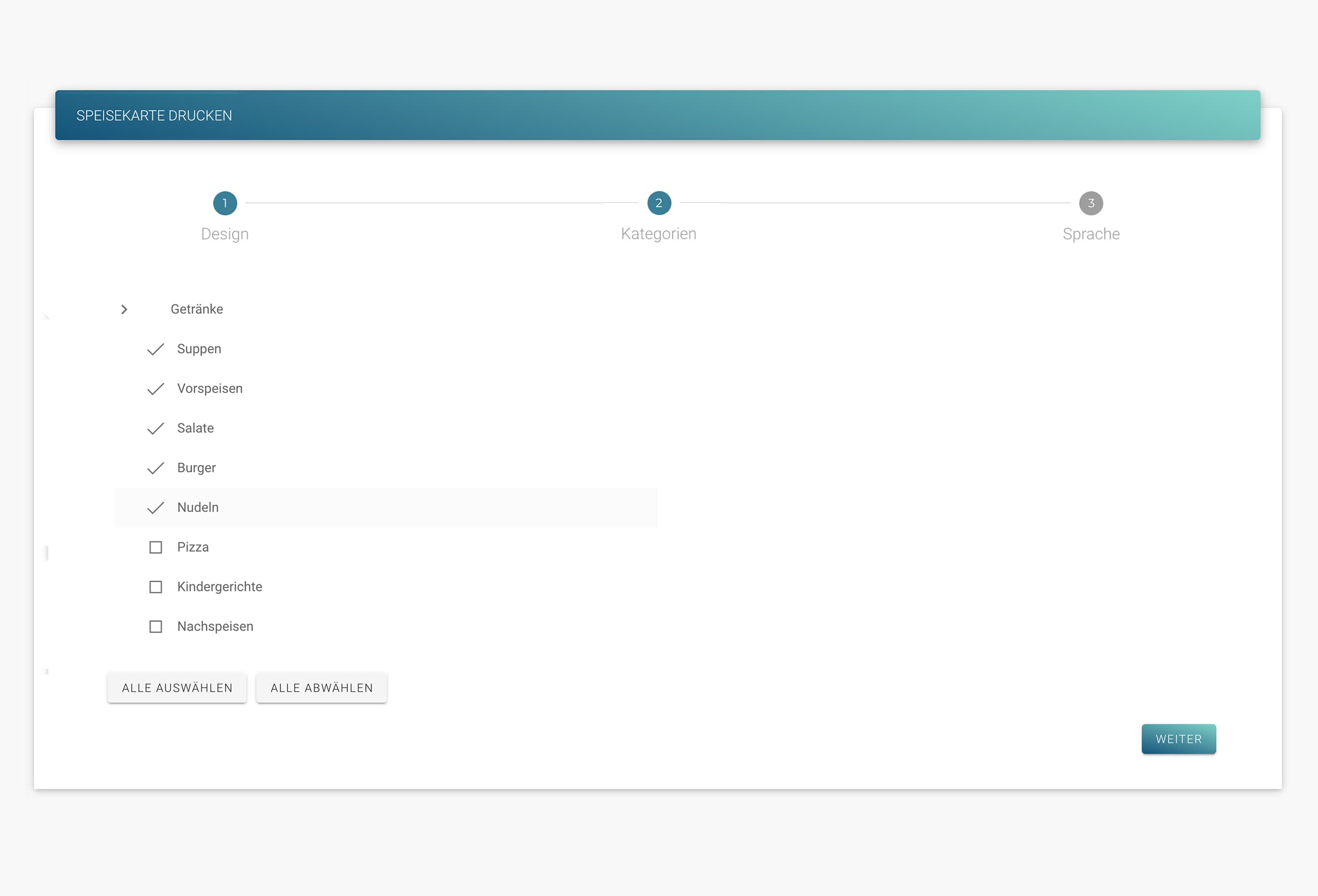 Step 4
Select language
Finally, you can download your menu in the desired design and language.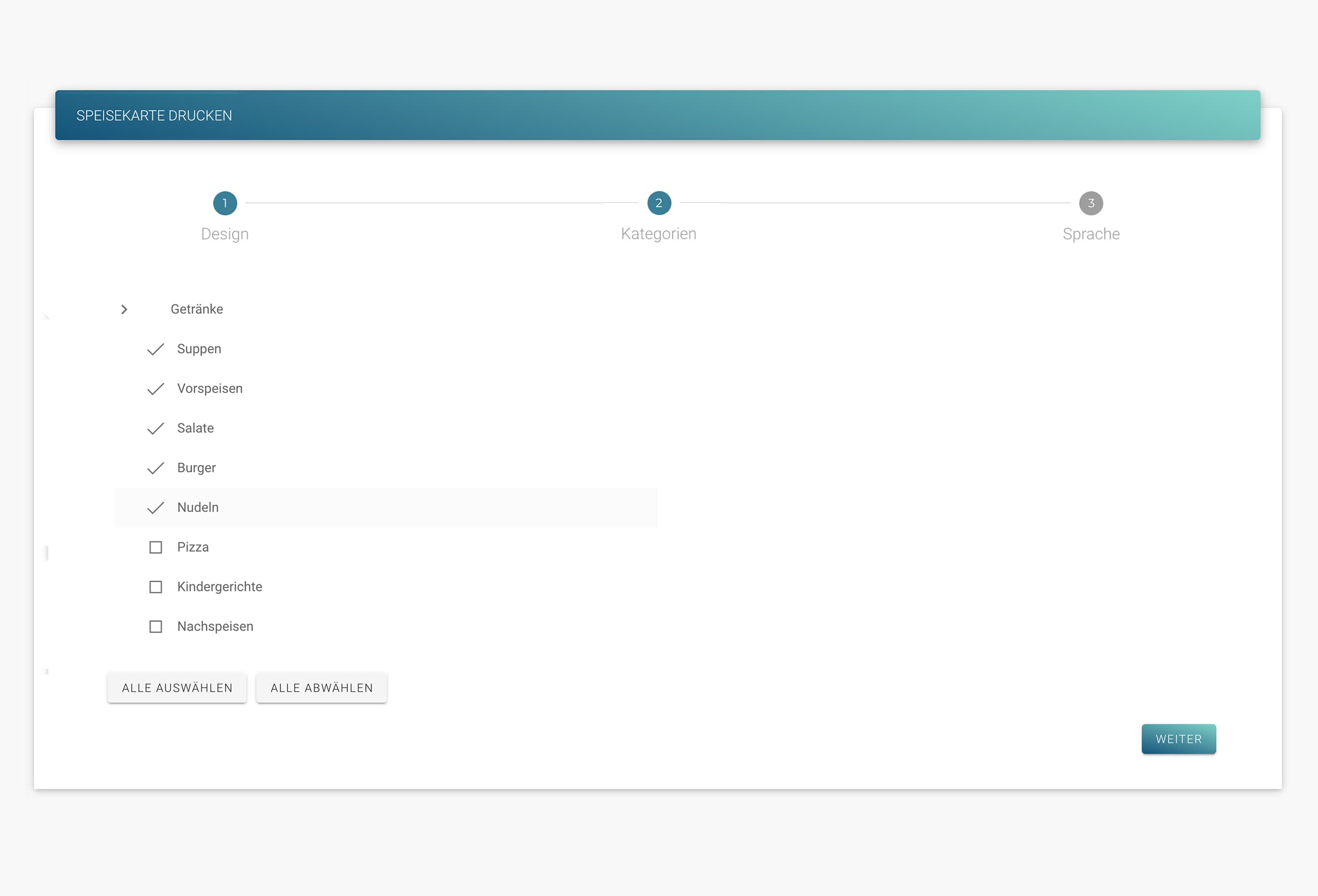 New designs are on the way
We are constantly working on new designs. The focus is on menu psychology and aesthetics.

Like all other designs, the new templates are also designed to be clean and minimalist.
This ensures a perfect experience for your guests.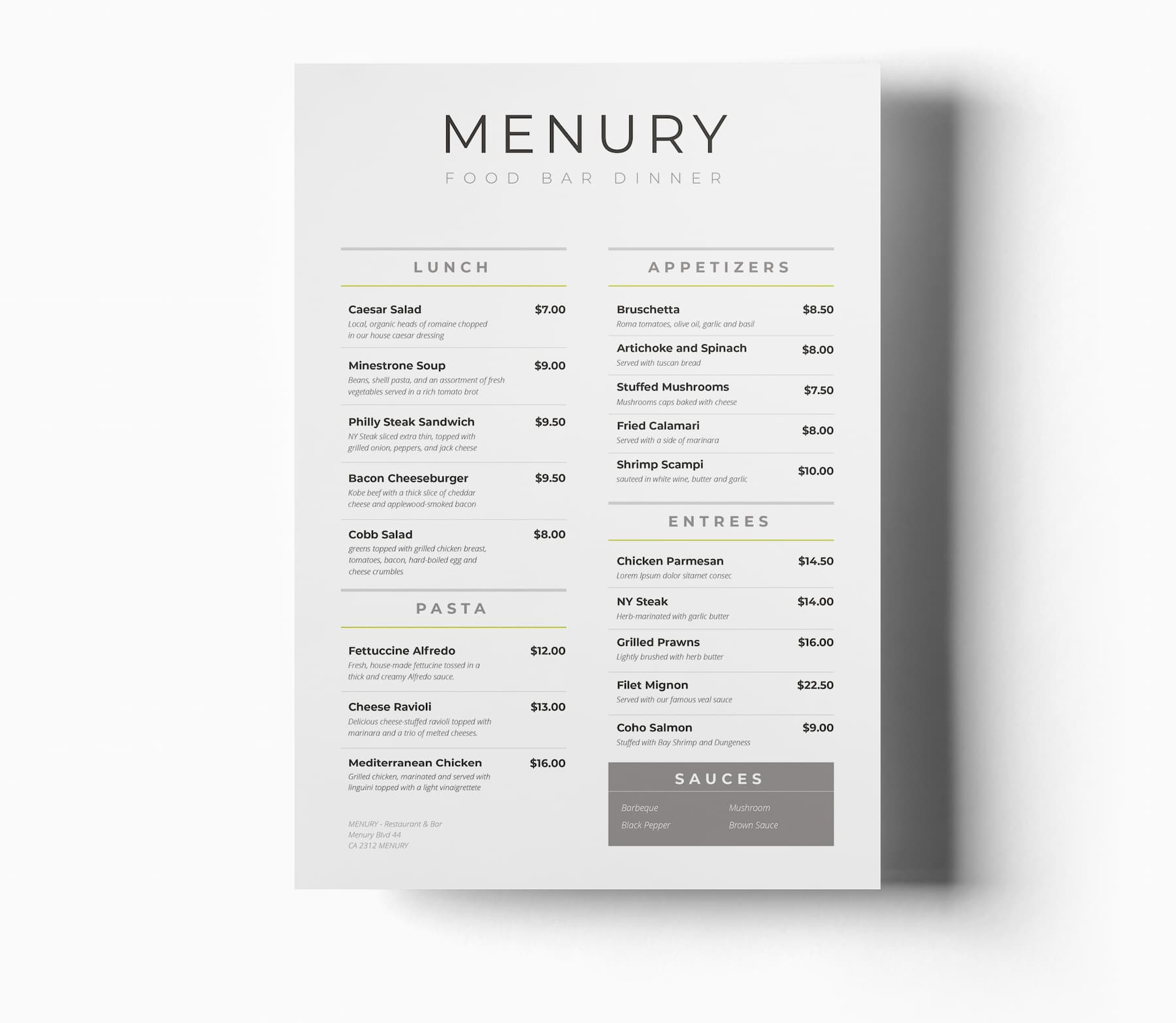 Get started now for free
MENURY will remain permanently free of charge. You do not take any risks and you are welcome to test our system as you wish. At menury.com you can find more information about our innovative digital menu, which we also offer in 7 languages.
We have more to offer
More features of MENURY